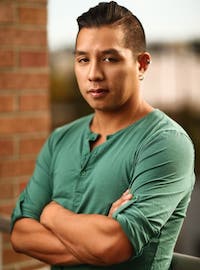 "vigorous physicality... infectiously festive"
Georgia Straight
biography
Aerhyn is a Vancouver-born musical theatre & TYA performer who has been gracing stages & schools all across Canada since 2004.
Aerhyn started studying music at the age of 6 with piano, and by the age of 8, joined the Vancouver Bach Children's Chorus and started the violin. Since then, he's picked up 5 more instruments, played in the Vancouver Youth Symphony Orchestra, and has toured all over the world.
While at first he was studying music at Capilano College, Aerhyn caught the acting bug when he started taking a musical theatre elective class. He immediately switched over to the theatre department, and hasn't looked back since. With the training he received from Cap's theatre program, plus some added training at Harbour Dance Centre in downtown Vancouver, Aerhyn has also added teaching dance & choreography to his list of skills, having not only taught dance at a few high schools around the lower mainland, but has also choreographed a handful of musicals.
Aerhyn made his professional debut in the now infamous production of "Alley Cats: The Meow-sical", working alongside the late Denis Simpson. Since then, he has performed in 9 seasons at Theatre Under The Stars (where he received the Aida Broadbent Award in 2009), 3 seasons with the Royal City Musical Theatre company (most notably as "Pepe" in "West Side Story", directed by the late Lloyd Nicholson), and 40 other musical theatre productions in and around Vancouver. A big fan of the creative process, Aerhyn has had a hand in the creation of a dozen new musicals. He has also toured around BC and Alberta with the Axis Theatre TYA show "Raven Meets The Monkey King" as "Sun Wu Kong, the Monkey King", and had done stints with Rosebud Theatre in Rosebud AB, SaskExpress in Regina SK, and Magnus Theatre in Thunder Bay ON. In 2012, Aerhyn produced and performed in the Canadian premiere of Salzman & Cunningham's "I Love You Because" with his theatre company Intimate Theatre Productions to stunning reviews.
Aerhyn is proud member of the Canadian Actor's Equity Association.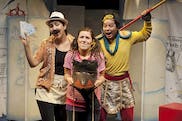 "A very acrobatic actor that is skilled with his movement on stage"
belocalnews.com
press
Tickets Tonight Featured Artist
Tickets Tonight
Aaron is delighted to be a part of the Baking Time cast! Now a veteran of Vancouver theatre stages, Aaron has performed in over 50 shows since his debut as Chuck Cranston in Footloose at Theatre Under the Stars Vancouver in 2004. His career includes nine season at TUTS, three seasons at RCMT, three runs as High School Musical's Chad Danforth with URP, four tours as Sun Wukong with Axis Theatre's Raven Meets the Monkey King, and helping create eight original musicals.
Read More
A New Vision for Musical Theatre
Burnaby Now
It may not be every day that a musical theatre producer chooses to quote Yoda to make a point, but Aaron Lau can't help himself. He has a favourite quote about his approach to life these days, and it happens to come from the Star Wars Jedi master: "Do, or do not. There is no try."
Read More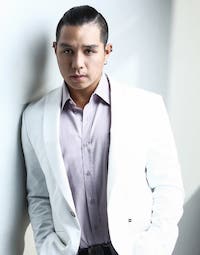 "Aerhyn Lau puts his strong voice to excellent use"
reviewvancouver.org
media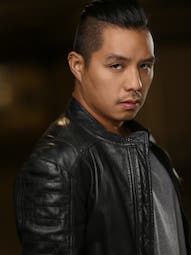 contact
Leave a message to get in contact
Thank you for the email, we'll be in touch soon!